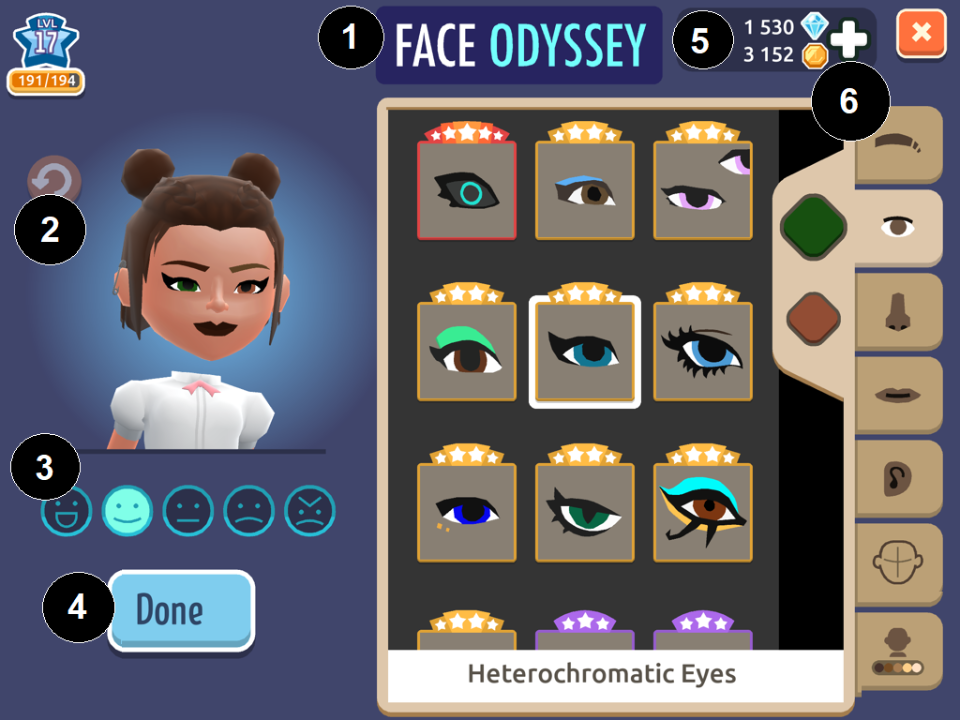 This is the name of the store.

This is the revert button. If you want to revert to the face you had when you entered the shop, or you don't want to purchase the face items you have selected, tap this button.

If you want to see what your face will look like with different moods, you will be able to review them here.

When you are happy with the new features you have selected for your face and want to purchase them, tap the done button. If you have enough coins and/or diamonds the items will purchase automatically.

The number of coins and diamonds you have are displayed here.

These tabs show the different types of facial features you can buy from the store.